Make Your Dream Come True
Get heard by thousands of trap music fiends and build your own movement
Reach Your Audience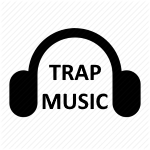 Maximum Exposure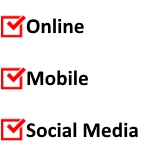 Active Community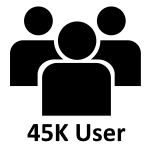 Why Are You Reaching the Right Audience?
The TrapworldHipHop.com platform was created by trap music enthusiasts, for trap music enthusiasts. All the posts on the platform are trap music-related and in comparison with other platforms, we don't have people who are interested in other music types or non-music-related topics. The people on TrapWorldHipHop.com expect just trap music—perfect conditions for an artist.
Why Is It an Advantage to Post on All Networks?
Every user has their preferred network where they consume new content. Even users that use all networks might miss a post here and there depending on what he does. To increase the likelihood of effective submission, parameters like timing, network and other factors need to be sorted out. Therefore, posting on all networks is the only effective way to distribute your content. Most platforms will charge you for every channel, but we combine it.
Why Is It Important to Use an Active Community?
Only engaged users will see your content and potentially give you feedback. Some platforms have plenty of users that only visit the platform once and then are gone forever without consuming the content on the website. This won't happen with TrapWorldHipHop.com. The platform is so specified on the topic of trap music that people who stumble upon the site are clearly interested in nothing but trap music. Therefore, we benefit from a high engagement rate.
Act Fast Prices Are Increasing
Since we are a fast growing platform, that increases his community and reach on a monthly basis we increase our prices over time. Act now and get the best price!
Starter
Want to see whether your investment will turn out positive? No problem—just try a single submission and check the outcome. Benefit from the credibility of a third-party authority to feature your music. We support all types of content, from mixtapes, to music videos, to SoundCloud. You're just one step away. Take now action with very limited risk. Our support team is waiting for you.
80$

One Time Submission
One Time Submission

Authority Feedback
Professionals
You take your music seriously or you are already a professional, so you know the true value of persistence and budget. With this offer we provide you the best of both worlds, persistence and budget, at an unbeatable price. Show the people that they have no other option than converting to fans and followers of your movement!
500$

10 Submissions
10 Submissions

Authority Feedback

Content Metrics
Ultimate
You are a true professional. You already have a schedule in place with all the music, videos and audio you'd like to show your fans. You know the value of penetration and timing. You might have music hoarded and are just waiting for the right time to flood the streets. Let us be your partner and support your movement with a full promotion package that includes Club Playtime, Mixtape Slots and unlimited Video Submissions for one year.
1000$

Ultimate Promo Package
Unlimited Submissions

Authority Feedback

Content Metrics

Submission Consulting
Interview
The perfect opportunity to make your person more attractive for you audience with a TrapWorldHipHop video interview. Get maximum exposure of trap music fans and tell your story so listener can relate with you. Research have shown that the music experience will increase when the listener has a relationship with you.
100$

Interview
Authority Feedback

Submission on All Channels

With own Interview Script/ No Interview Script
Homepage Background Image
You have a major release coming and seeking for maximum exposure for a specific day? Then this is the perfect service for you. We will print the background of the TrapWorldHipHop.com website with your album art, mixtape art or video release for a whole day. Image thousands of Trap Music fans will see your project.
100$

Homepage Background Image
Authority Feedback

Content Metrics

Maximum Exposure

iLoveMyPlug Mixtape Slot
Get your track on the industry branded mixtape series iLoveMyPlug Mixtape. This Mixtape will be published on any major platforms like Livemixtapes, Mymixtapes and TrapworldHipHop etc.. This gives you a kickstart for your track or even career with an engaged and following fanbase. In addition this mixtape will be distributed to a chain of physical locations. Along with your track on an email blast to over 50,000 industry professionals.
500$

Your Track on iLoveMyPlug Mixtape
Your Track on an iLoveMyPlug Mixtape

Leverage of Following and Engaged Fanbase

Email Distribution to 50'000 Industry professionals (DJs, Producers, Bloggers etc.)

Major Platform Distribution (Mymixtape, Livemixtape etc.)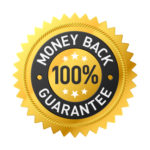 We Offer You a 30 Days Money Back Guarantee
Our clients can always expect the very best service. To completely assure customer satisfaction, we offer an absolute 30-day 100% money-back guarantee on all promo packages.
How Does the Submission Process Work?
An easy process, from checkout of your package all the way through to your content submission.
Checkout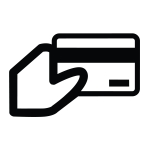 Purchase your promotion package: Starter, Professionals or Unlimited.
Submission Form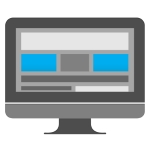 You will get access credentials to the Submission Form by email as soon as you make the payment.
Notification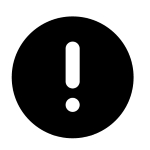 Once you submit your content, we will inform you as soon as we publish it on all platforms.